22 Sep

Chain of creativity (Facebooking)

All right, you win!

After coming across so many 'chain-messages' running around Facebook, so close to me, I've decided to start a parallel chain. This time, a creativity chain, an expressive one.

Using Facebook, the ultimate tool of consumerism, I'd like to seize all of the potential and power that this platform intrinsically has and transform it into an advantage for the human being, to exploit its infinite, beautiful and surprising creative capacity. Facebook has the advantage of being contagious and fast. Unfortunately, the creative spirit is characterized by procrastination and hatching. That's why sometimes it needs to be forced. I, being not very fond of Facebook, have encountered the possibility of using it in favour of human creativity. To empower it instead of destroying it.

I consider human creativity one of the qualities that makes human beings human. Due to the strong impact of new instant technologies, I sense that the creative spirit is becoming less frequent. We don't have time to unplug from our smartphones for at least an hour, and dedicate some time to ourselves. To do something that would feed our souls, that brings us joy; something we love. Something we could enjoy in the future, a beautiful product. Transforming our ideas and feelings in something feasible.  Creating something that could help other people to understand their world and their reality. To give in an altruistic way a part of what we are and share it with the humankind.

The importance of sharing out creations lies in the altruist impulse of every human being of sharing our product; of giving to the world the beauty that we are capable of creating, our effort, our work; of being able to detach from it all. Let's not worry about perfection, for we won't be able to achieve it.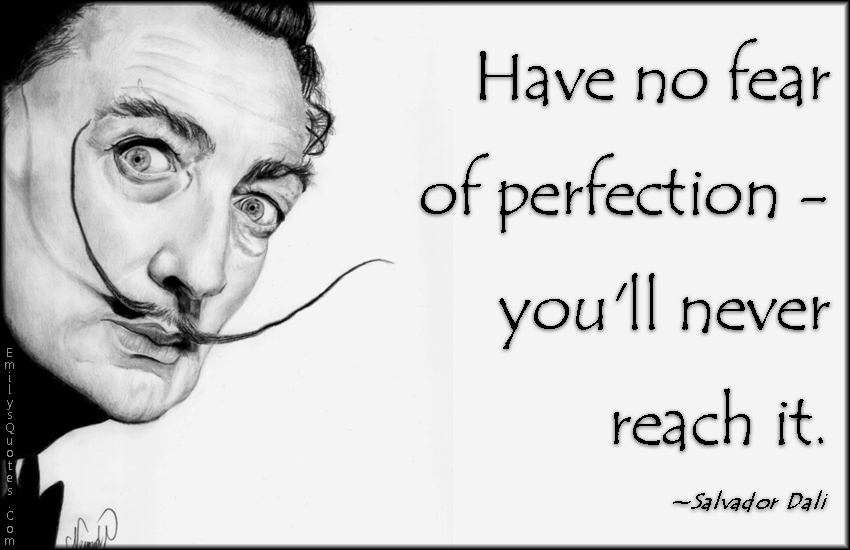 We won't ever achieve it because we are the process of a product, and the product of a process. At this moment we are all imperfect. But within a month we would be a bit less imperfect. Life is change and life is improvement. Let's accept ourselves in the present, as we are, with each and every one of our limitations. Let's share it, so the world gets to enjoy our precious creative ability. Let's not just be consumers of somebody else's art, but also creators of our own.
As I've said, the main objective of this chain consists in creating and expressing a thought or an emotion through any artistic means, which whatever makes us feel (more) comfortable.
While nominating, I thought of three persons from different worlds. The human creativity (power) is within every individual, whatever their origin is, it is inside each of us. By nominating them I share a bit of our common story, and why I've chosen this person. I've also suggested some ideas, in case inspiration doesn't hit them, but surely, they have infinite freedom to do what they want.
I'd like to ask them to share their creation and nominate someone else in less than a week. I'd like them to nominate three other persons or more, for the compensation for creativity is intrinsic. It' not based on external reinforcement. Creating provokes satisfaction per se. From a selfish point of view, I'd like to see their creations, I'd like to taste and relish what they can offer us, their original and personal outcome. I've set a big part of my trust on them, since they are going to be the first links in the chain, whatever comes after depends on them. It's in their hands. It is in their hands, and in those who come after them the possibility of changing the world, to see how you influence other people to be creative and to share their art with us. Continuing this chain is in your hands. Thank you in advance.
Firstly, I'd like to receive something from P., whose knowledge on politics and this capitalist society of consumerism and self-destruction in which we are plunged are incredibly vast. I suggest writing with hope and optimism. A model for a utopic society, for example, something like a three-pages- reflexion with the main characteristics and factors of what your personal utopia would look like. I remember now how you told me some time ago about your thoughts on different designs for an ecological village. You could (now) develop this idea and share it with us. It's not necessary to add references, just explain us a bit, from your point of view, why should our society question the implantation of these new social and environmental structures.
The second person I've chosen is D. It saddens me to see how our wonderful friendship is cooling because of distance, but I want you to know that I love the person you were, and the person you are becoming, and I'd love to see the person you'll turn into. I know that your artistic impulse moved a couple of years ago, from dance to music and image. That's why I'd like you to share with all of us a guitar impro, like the one you shared with J. P. and me in your room. Like P. said, your fingers spoke the language of guitars. I'd like to listen to that language again. If you are into something else, remember you have complete freedom. Maybe sharing a picture is enough for you, as you wish. I'm just suggesting an idea.
Thirdly, I've thought of M., M. is always working and engaged in different affairs. Sometimes I feel he has too much available time for others and maybe he forgets about himself. That's why I want him to forget his schedule for a couple of hours and takes the time for himself in a spontaneous, personal and individual way. Due to the enormous amount of skills you have, I don't know what to suggest… maybe a new recipe , so you'd share it with us, maybe one of those performances where you communicate with yourself. I'd love to see you purely. Give us that side of the authentic Moe that forgets the business for a while =).
Don't fear perfection and enjoy this work. This text has taken me to write over six hours, but it has been a time of joy, creativity, comforting and productive. I didn't take it as an obligation, but as time dedicated to myself. Time and effort that I'm willing to share in an altruistic way. My time for you all.
You've got a week, don't procrastinate. You could do it right now if you wanted. Remember that the unplugging is to bring you joy. It's for your own. This is no homework, it is meant to connect to your own creative ability. It's the pleasure of creating against the dissatisfaction of consuming. Some of you may have less available time, therefore I'm giving you a week. But remember this is leisure for yourselves, it's time you are giving us. Unplug from your duties for a moment, create and share.
I am sorry for those who I couldn't nominate, I know that some of you are already engaged in creative disciplines and I know that I try to motivate some of you individually. I hope this chain will reach you some day. But if you can't  wait, create a new one by yourself, the more the better, expand and empower the creativity in every human being. Influence others  to share the product/outcome of their work, the beauty of their effort.
Now, I'd like to share my own creation. It seems hard for me to ask without giving. Also even if I might be good at it or not, I like to give, I like to share.
en el ocaso del día
suena el canto del alba
even when it rains
we listen to the birds
it is simple
in their reign
they are singing for themselves
unfortunately the noise comes
they sing
if the noise lefts
we will listen to them
again
they were always there
singing for themselves
waiting patiently for the sunrise
since the sunset
If someone doesn't fancy my idea:
Thank you all,
Carlos